Viospaper Pro is a Blogger (Blogspot) theme that makes it simple to create articles and blog entries. We provide excellent support and pleasant assistance!

We've made a lot of modifications to this template data structure since the first version was created till now, when it's in the second version. We have modified the look of the blogger's Viospaper Pro template on a wide scale. Where is the update of the appearance of the blogger's Viospaper Pro template?

This theme is ideal for providing local information, viral advice, and Youtubers to deliver the most up-to-date news. A news site may be put up at a reasonable price.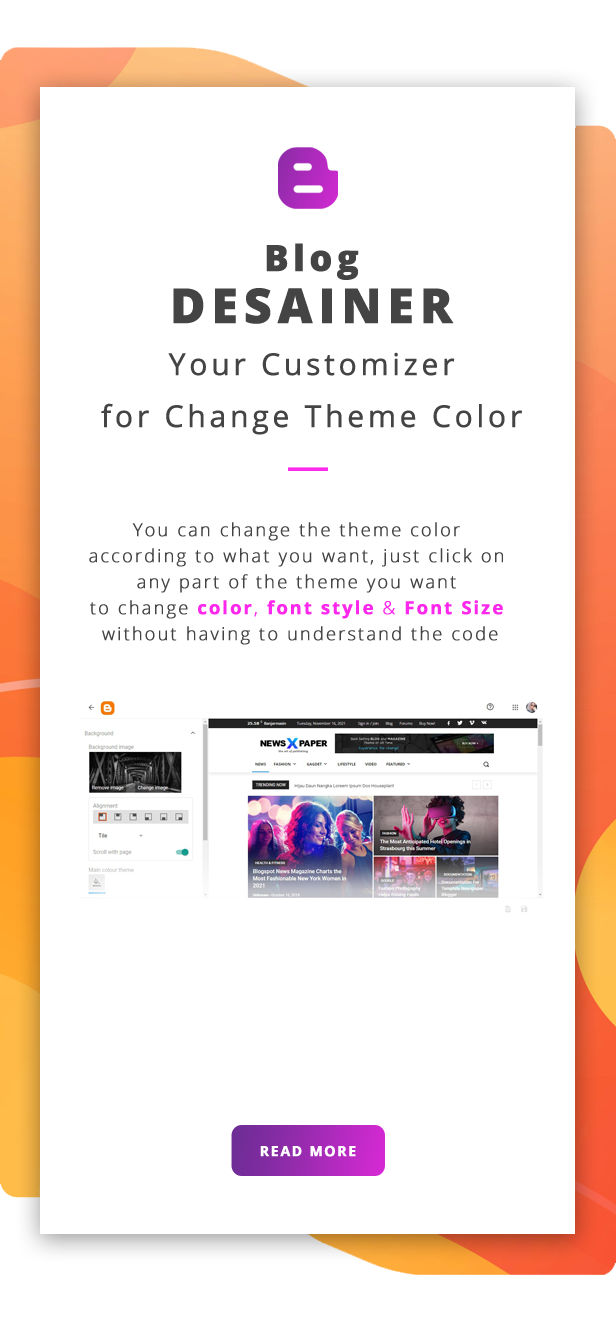 ---
Blogger Theme Features:
Full Responsive 100%
SEO Optimaze Google
Mobile Frendly Valid
Struktur Valid 100%
Valid Schema Marcup
Fast Loading
Support Desainer Theme
Costum Page Eror 404 – Check
Support Multi Language from Blogger
New Code Wigdets v2
Ads Ready Optimaze

Ads header
Ads Post Homepage
Ads Post Wigdet

Layout for Newbie
Fixed Menu Navigasi

Mega Menu on Desktop
Slider Menu on Mobile

Search Form
FeaturedPost Wigdet Custom Design

Recent Post with Labels
Featured Image with Labels

Widget Custom List

Widget API Weather from weathermap.org
Widget Calender
Wigdet Breaking News with Slider

Breadcums valid
Customize Font Google

Font Roboto
Font Open Sans

Full Customize Theme – Background image & Width size theme
Support Icon

Icon SVG
Icon FontAwesome

Lazyload Images JavaScript
Framework

jQuery – https://jquery.com/download
OwlCarousel – https://github.com/OwlCarousel2/OwlCarousel2

No coding skills required
Footer Widget Menu
Wigdet Icon Sosial Media – Topbar, Sidebar & Footer
Wigdet Stikcy Sidebar – Desktop only
Related Post
Author Box Design
Post type Video Youtobe Responsive
Bottun Next and Previus
Share Botton Media

Facebook share
Twitter share
Telegram share
WhatsApp share

New Comments Blogger
---
7 Demo Pro - Template fully customizable
Payments from outside Indonesia may only use Paypal balances. We send files via your active email address.
We personally respond to all requests we receive and we try to help everyone. Please visit our support page.
Viospaper Pro is the #1 selling News theme Blogger, Make sure you buy this theme officially only at temabanua.com :), so you can get official template updates from the developer. You can see the list of theme updates below.
ChangeLog
- v.1.0 (04 Maret 2019) - Add Mega Menu - Add Wigdet Breaking News
- v.1.1 – v.1.2 (06 Maret 2019): - Fixed color menu Navigasi - Add Widget slot Ads - Add Wigdet data post view
- v.1.3 – 1.5 (06 Maret 2019) - Fixed Menu Navigasi on Mobile - Change Position Featured Post - Fixed design widget Populart Posts - Fixed Position Icon Menu di Mobile - Fixed Position Logo on Mobile - Fixed Design Homepage
- v.1.6 (07 Maret 2019) - Fixed CSS Widget Label List - Fixed CSS Color font
- v.1.7 (08 Maret 2019) - Fixed design Featured Post not Responsive - Fixed design widget related posts - Add new featured button Next and Previus
- v.1.8 (09 Maret 2019) - Fixed Widget Author Box with Icons Sosial Media - Change Position Related Post label on Top - Change design share Bottom - Fixed wigdet Footer with 3 coloms
- v.1.9 (10 Maret 2019) - Add LinkList Top Header - Fixed Breadcrumb with icon FontAwesome - Fixed Thumbanil Images the Post - Fixed Images Slider design Mobile
- v.2.2(16 Juni 2019) - Change codes layout new version 2 blogger - Fixed schema color Does not work - Add JavaScript Lazyload Image - Fixed design layout
- v.2.5(24 Juni 2019) - Change design featured images new version - Fixed design pupolart post used date - Fixed design menu footer - Add new widget logo version mobile
- v.2.6(2 Januari 2020) - Change design featured images - Fixed an error in the breadcums code - Fixed design mega menu
- v.2.6.6 (27 Maret 2020) - Fixed template speed scores through GTMetrix - Template settings made easy through the layout - Improvements to the appearance of a messy layout - Improved template code tidier - Meta change tag template
- v.2.6.7 (01 April 2020) - Improvements to the Mobile version of the blog logo that do not appear - Breaking news link settings can be arranged via layout - Improved display layout is better
- v.2.6.8 (20 Mie 2020) - Add featured mode dark
- v.2.6.9 (13 Juli 2020) - Remove featured mode dark - Fixed CSS design layout
- v.3.0.0 (20 November 2020) - Total change of all template code - Text themes Support all languages from default blogger - Remove icon FontAwesome - Change design widget breaking news - JavaScript lazyload new version - Change new bottun icon search - Change design search with new style - Background color menu version mobile Can be changed in the menu desainer theme - The social media icon appears on the mobile version in the slider menu - Displays the year number on the calendar widget - Add new widget weather forecast with API mapwachter.org - Displays page layout with the latest model
- v.3.1.0 (12 Februari 2021) - Fixed error WhatsApp, Telegram & Twitter share buttons - Easier to arrange Post Label Widget in layout - Fixed the appearance of the front page section template - Add a footer template section using the customizable image in the template designer menu - Improvements to CSS & JavaScript in some recent post widget displays
- v.3.2.0 (24 Juni 2021) - Fixed the display of the share button to be Responsive on the Mobile screen size - Added an image of the author's admin icon in the post page section - Fixed breaking news widget display which was covered in white background - Added a tag / label button link at the end of the post
- v.3.3.0 (20 Agustus 2021) - Improved display template at 800px & 1080px size to be Responsive - Changed the latest version of the search icon - Fixed wrong search field position - Mobile version navigation menu becomes floating/fixed - Fixed Youtube video icon in the thumbnail section not showing - And some other CSS appearance changes
- v.3.4.0 (12 November 2021) - JavaScript code change for Featured post, Related post & Recent post widget - Fixed blurry blogger image hosting to the latest version - Fixed the template performance value of the Web.dev report - SEO template meta tag code change - Easier widget template settings - And some minor fixes in the CSS code section
Show More